Program Personnel Login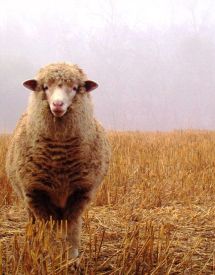 National Arbovirus Monitoring Program (NAMP)
Welcome to the NAMP home page. This page provides access to the current bluetongue zoning map, as well as links to other resources related to the National Arbovirus Monitoring Program.
Quick links:
About the program
The National Arbovirus Monitoring Program is an integrated national program jointly funded by the livestock industries and governments to monitor the distribution of economically important insect-borne viruses of livestock and their vectors.
The Program has three major functional objectives:
Trade support, in the sense of providing technical information to meet Biosecurity Australia's requirements for export protocol negotiations and to assist exporters in meeting export certification requirements. The Program particularly supports exports of live cattle and sheep.
Bluetongue early warning, by the dynamic surveillance of the northern bluetongue endemic area to detect new incursions and provide early warning of any southern spread of the strains present.
Risk management, by providing epidemiological advice to producers and exporters with regard to arboviruses.
The cornerstone of the Program is the maintenance of a national network of sentinel cattle herds from which regular blood samples are taken and tested for important viruses. In addition, potential insect vectors are trapped and identified to monitor changes in their location and abundance.
The Program is managed by Animal Health Australia.
NAMPInfo: NAMP Information System
NAMPInfo is an on-line database of sentinel herd serological and entomological data collected under the National Arbovirus Monitoring Program. To preserve the integrity of the data, access is by password, and is restricted to NAMP state coordinators only. Authorised users, please log in using the box at the top of this page.